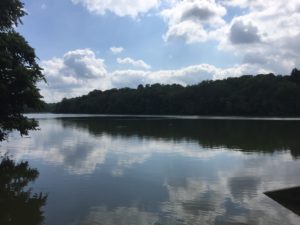 Summer is widely considered both a time of rest & relaxation, but I see it a little differently. Summer is the strongest season of growth. While humans dream of lounging outside by the water, trees and plants harness the power of the sun and rain to dig deeper and develop strong roots to be able to weather the long cold winter ahead.
As we consider how this might apply to our businesses, perhaps summertime activities can help us grow and strengthen our vital contacts (our root structure) to support us during the busier times of the year. As we take a break from our normal routines, can we also find restoration and growth from that change? While relaxing and enjoying the summer vibe at different networking events, there is also an opportunity to experience growth in making new contacts. Forbes has written about the numerous mental and physical health benefits attributed to taking time off, but I realize that vacations away can be challenging for most business owners. Though the media portrays summer as lazy and carefree, our businesses rarely take a summer vacation. If we change our mindset of summer to a time of growth and renewal, we can harness the energy of the Chamber to strengthen our roots through new & different sources versus feeling frustration that we cannot get away from it all. Taking a break from the ordinary routines of the rest of the year and seeking new connections may be just what you need!
This is an excerpt from my President's Message for Brentwood Baldwin Whitehall Chamber of Commerce Summer Newsletter. To see the entire Summer Newsletter, visit the Chamber of Commerce website!